Junior Coaching
---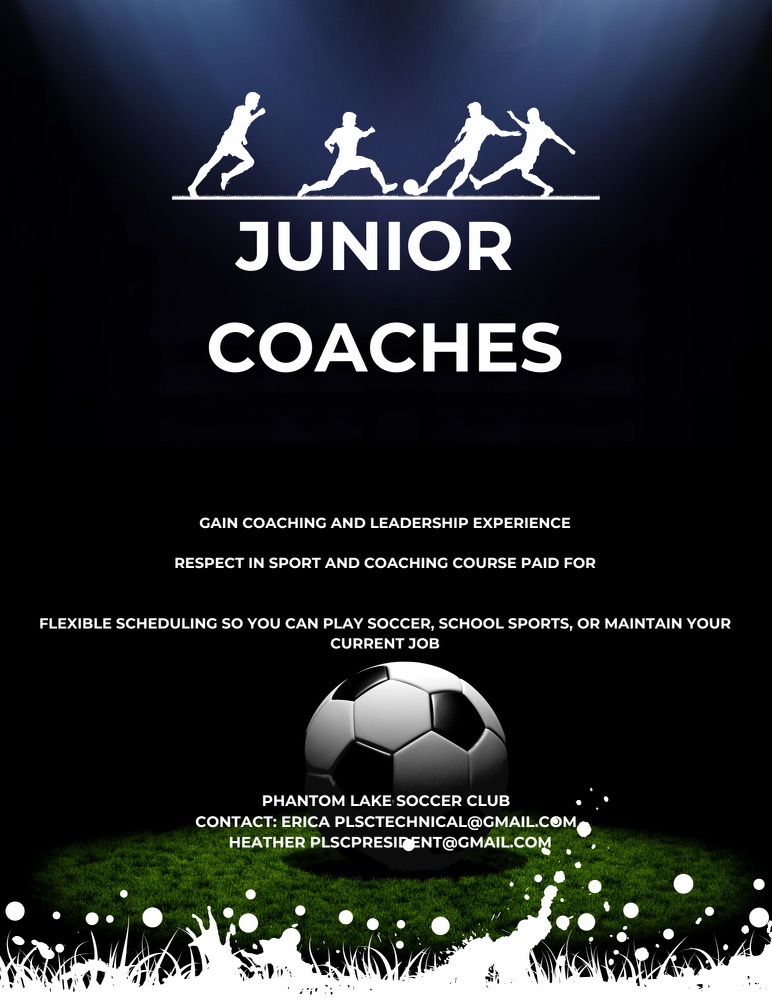 PLSC is dedicated to growing all aspects of Soccer in the North. Starting in 2022, we launched a Junior Soccer Coaching program to grow leaders in our sport.
Junior Coaches will be from grades 9 to 12 or 14 years of age and be on the bench with an adult coach, board member, or cleared parent. This is a great opportunity for youth to take on a leadership role, and is also a great way to build their resume and/or university/college application.
NEW THIS SEASON - Grade 8s will be allowed to be a junior coach in our Timbits U5 division
Phantom Lake Soccer Club is a nationally licensed Quality Soccer Provider (QSP) and requires all coaches, including Youth coaches to complete the following:
Completion of an up to date Respect in Sport for Activity Leaders course (expires every 5 years). Can be completed online at https://sasksrc.respectgroupinc.com/koala_final/

Completion of the appropriate Canada Soccer Grassroots coaching course for the age/stage they are coaching. Free Codes for online modules available from PLSC. On field sessions will be done in Spring 2023.

Be a registered coach with Phantom Lake Soccer Club
Coaching course fees will be covered by PLSC. We will do our best to place the Junior Coach in a division that wouldn't affect their own play. If you are interested in becoming a Junior Coach, please visit at https://phantomlakesoccer.com/volunteerslots and click on Junior Coach and your division of choice. (i.e., Junior Coach - U5).
If you have any questions, please email Erica at plsctechnical@gmail.com.